Re-Binding
 Restoration
 Gold Stamping
 Bibles
 Dissertations
 Town Reports
 Personal Papers
 Blank Books – Journals
 Children's Books
 Cook Books
 Poetry
 Special Editions
 Custom Orders
Slip-cases & Clam-shell Boxes
the Holzer Bindery is
located in Hinesburg, Vermont. Marianna Holzer and her husband, musician Rik Palieri, continue the Holzer family tradition of fine book binding.
Take a look at the history of Holzer Bindery, then look at our services to see what we offer and at the gallery to see photos of work we've done in the past.
Please don't hesitate to contact us by phone or email with any questions you may have.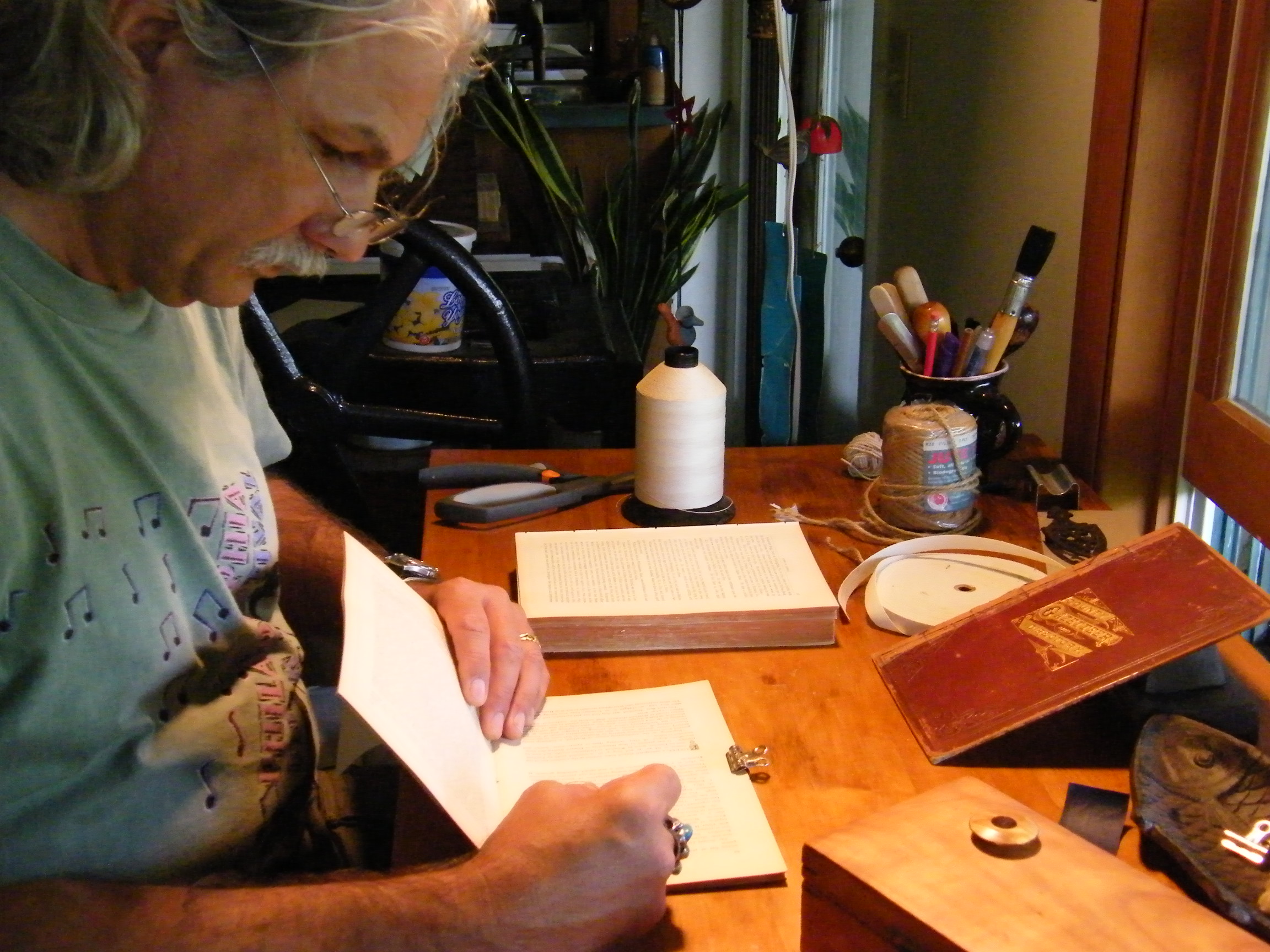 Rik hard at work